The Cardiac Morphology Session without AUTOPSIED hearts was an innovation for me in 2018. I prepared three kinds of VIRTUAL hearts instead of taking the REAL hearts, because I could not bring human hearts to Bahrain, an Islamic country, where the autopsy is not permitted.
The VIRTUAL system in 2018 was quite successful to get a very good response from the audience.
The FIRST group of VIRTUAL hearts was in the special video programs produced for this particular workshop. More than 50 hearts were video-recorded and PDF of hand out for participants were prepared using captured images from the videos. The handout and videos were distributed to all participants ahead of the workshop.
The SECOND VIRTUAL hearts were the 3d model and 3d printed hearts from human cases of congenital heart diseases.
The THIRD VIRTUAL hearts were clay models handmade by participants, creative hearts in their mind.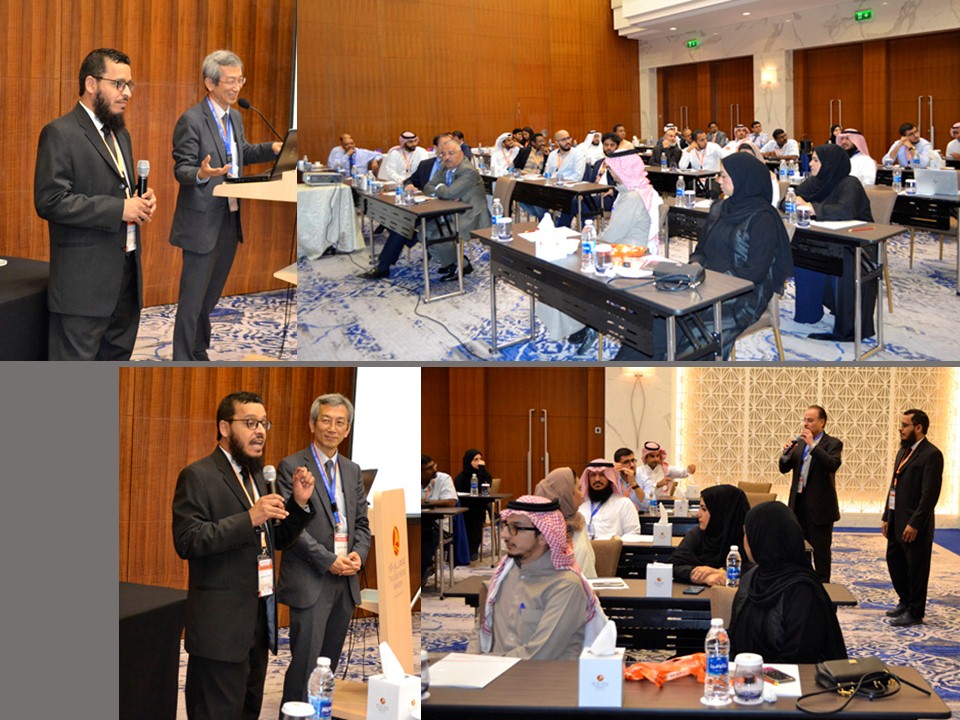 Jeong-Wook Seo and Abdul Majeed AlOtay giving lectures and moderating the session.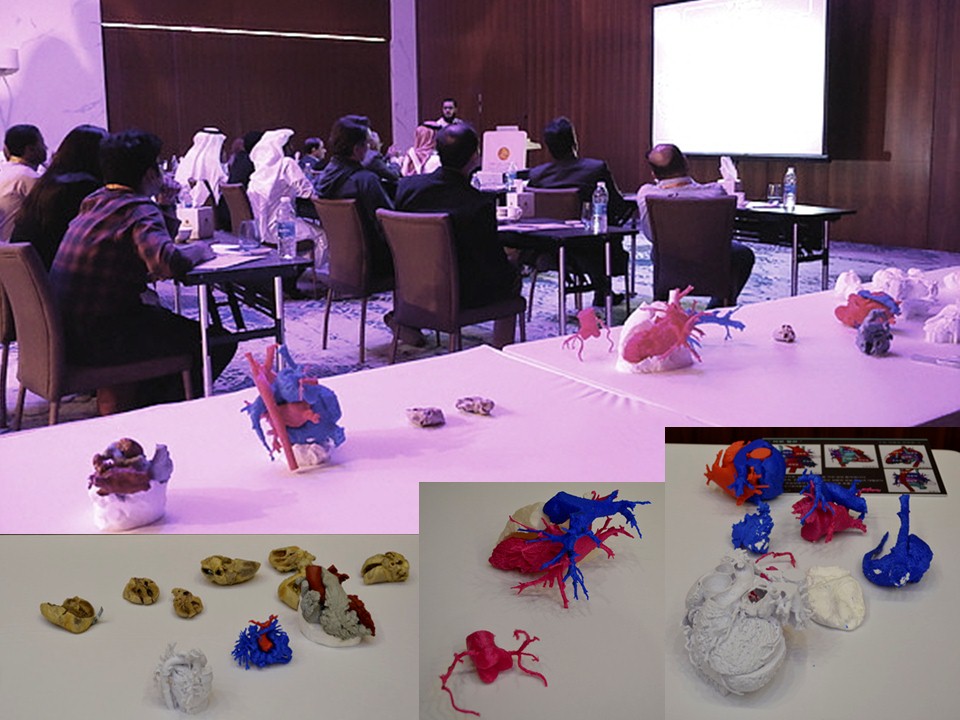 Hearts models of 3d printing and plastination displayed in the room.
In 2019 at ICSHD2019, a modified version is planned.
The FIRST VIRTUAL hearts, video programs, will be produced in Arabic / English languages. I have practiced in Taiwan to produce a Chinese / English version. I will make videos in collaboration with cardiologists from the Kingdom of Sudi Arabia. It was very useful to keep the audience alerted and give the audience a better understanding.
The SECOND VIRTUAL hearts, 3d printed hearts will be produced on clinical cases in collaboration with Arabic cardiologists. CT scan data will be obtained in advance and 3d printing will be prepared. But more importantly, clinical and echocardiographical reviews of these cases will be produced for the workshop. This type of discussion has been practiced in the 3 Day Seminar on Congenital Heart Diseases for 23 years in Korea.
The THIRD VIRTUAL hearts program was not activated enough in 2018 because of the time limit. I will give special tasks to design hearts in their mind to those volunteers among active participants.
I would like to review the convention, Intervention in Congenital and Structural Heart Diseases (ICSHD) 2018 held on 30 Nov - 2 Dec 2018 at Gulf Hotel in Bahrain. http://icshdconference.com/
ICSHD2018 was organized by Omar Galal (King Faisal Specialist Hospital-Research Center, Jeddah, Saudi Arabia), Milad El-Segaier (King Fahad Medical City, KSHC, Riyadh, Saudi Arabia) Tarek Momenah (Prince Sultan Cardiac Center, Riyadh, Saudi Arabia ). Invited speakers are from all over the world; Saudi Arabia, United Arab Emirates, Bahrain, United States, Canada, Ireland, Germany, Belgium, India, Japan, Korea, Thailand, Malaysia, Turkey Vietnam, Sweden, Egypt, Iraq, Oman Jordan, and others. Participants are mostly from Eastern Mediterranean countries.
I was invited as a speaker for a workshop Cardiac Morphology and Imaging, which is a full day program.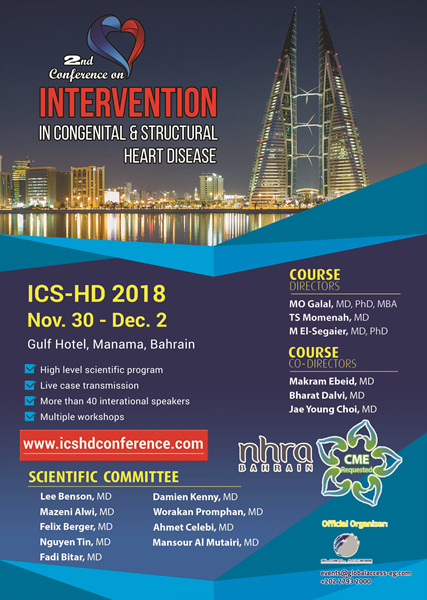 Poster of the ICSHD2018.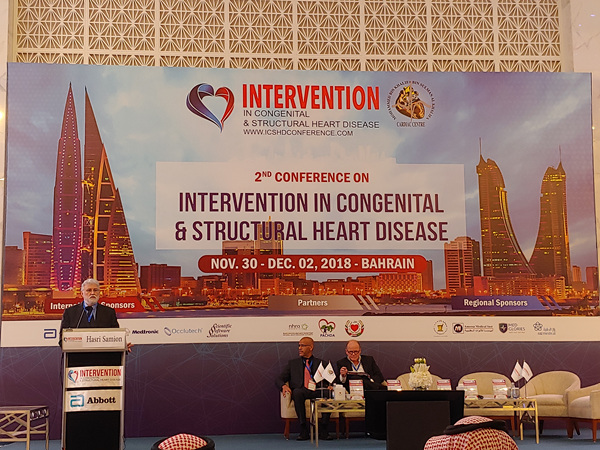 Omar Galal at his opening address.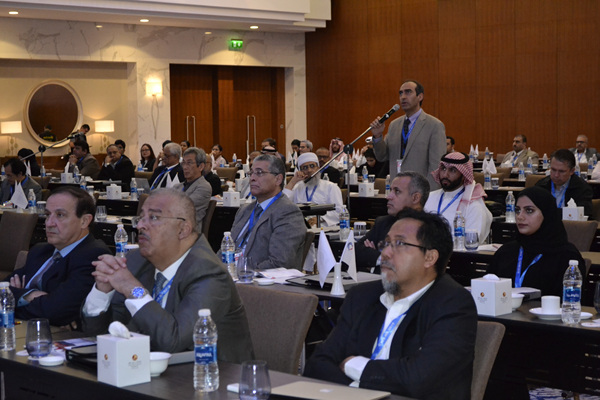 Dr. Haysam Baho and audience at the discussion session.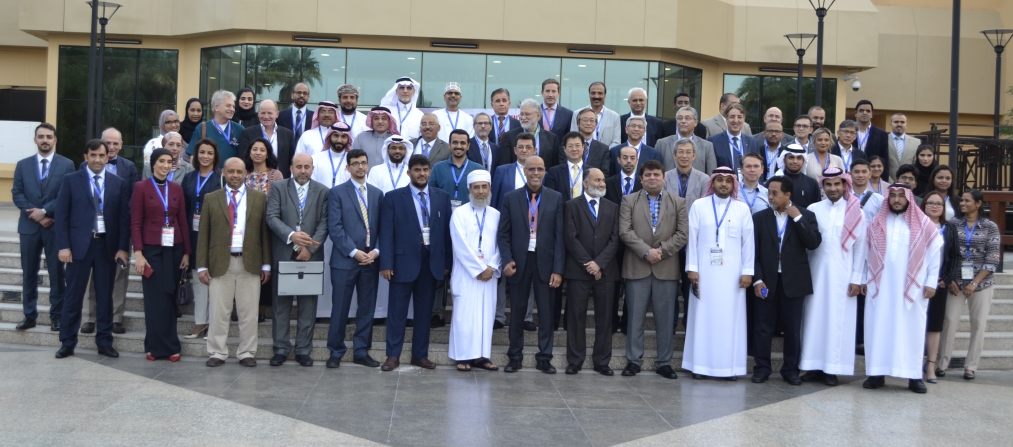 Group photo of speakers at Gala Dinner.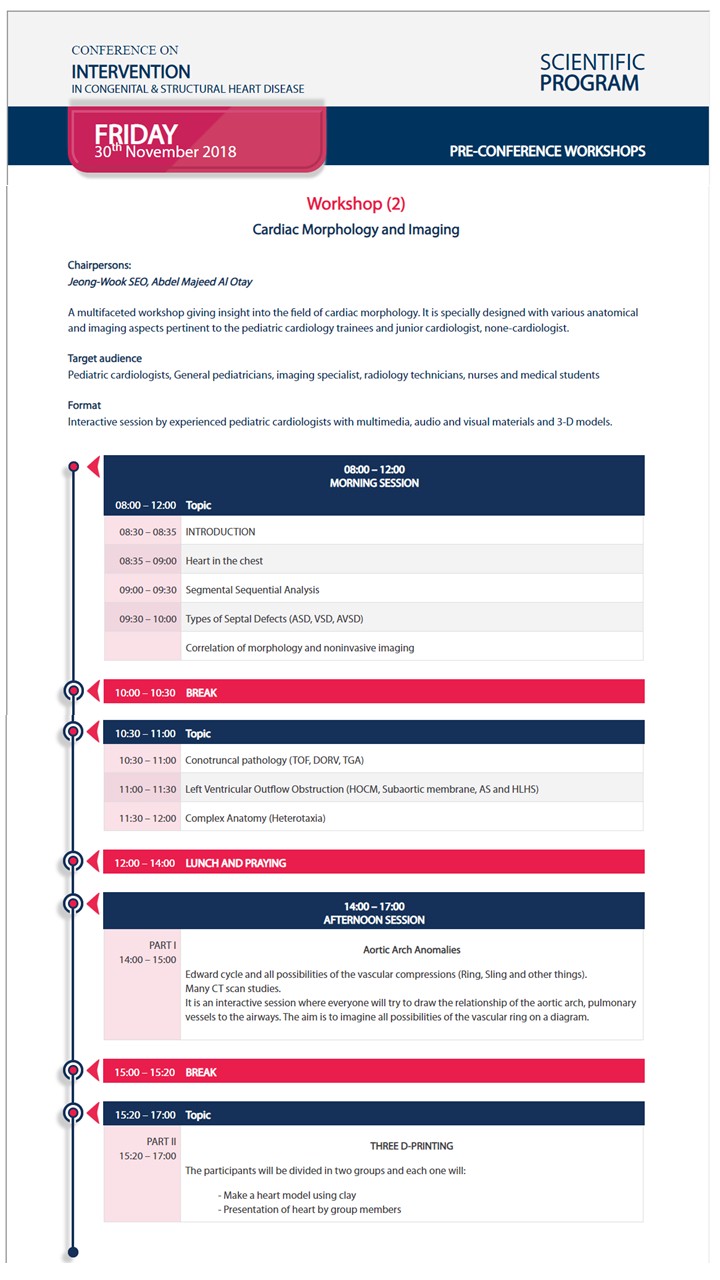 Program of the Cardiac Morphology and Imaging session
Special performance at the Gala Dinner.
https://blog.naver.com/jwseosu/221424346666
ICSHD2019 on 29 Nov - Dec 1 2019 at Bahrain.
Please join!
HEART MUSEUM and WOOCHON FOUNDATION.
There are a few centers in the world to have a collection of human autopsied hearts for an educational purpose. Woochon Foundation (Woochon Cardio-Neuro-Vascular Research Foundation) is one to maintain autopsied or transplant hearts as well as 3d printed hearts. The current number of hearts in the HEART MUSEUM of the Woochon Foundation is more than 500, which is not the biggest but they are quite well maintained and used.
There were six conventions in 2018 to use these hearts. Two of them were at the Kingdom of Saudi Arabia and Bahrain, which are special occasions in several senses to be detailed here. One of them was at Taiwan; Asia Pacific Heart Rhythm Society (APHRS2018). Three of them were held in Korea; Asia Pacific Cardiovascular Intervention and Surgery (APCIS), Korean Society of Echocardiography, and the Korean Heart Rhythm Society.
http://heartmuseum.kr
http://apcis.kr
http://woochon.org
on